History & Facts
Colombia has a long history going back before the Spanish Conquest, and there are several sites that bear testimony to its fascinating Indian past. In San Agustín, in the southern part of the Colombian Andes, monoliths of volcanic stone representing gods and warriors are preserved, and nearby, in the area of Tierradentro, the visitor can enter a complex of underground burial chambers.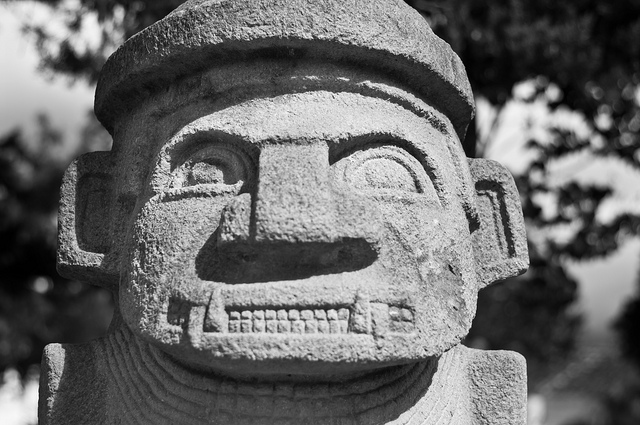 From one of the bays of Tayrona National Park, on the Caribbean coast, you can ascend the foothills of the Sierra, following a path of stone slabs that leads to the ruins of Pueblito, a settlement built by the Tayrona people, one of the most advanced cultures of pre-Hispanic America, which left an invaluable inheritance of objects fashioned in gold that can be admired, together with a wealth of articles from different cultures, in the different branches of the Gold Museum and other museums in different towns around the country.
Situated in the northwest corner of South America, Colombia is the only country in the region with coasts on both the Caribbean and Pacific Ocean. It shares borders with Panama, Venezuela, Brazil, Peru and Ecuador, and maritime limits with Costa Rica, Nicaragua, Honduras, Jamaica, Dominican Republic and Haiti. Colombia is an equatorial country whose climate is determined by trade winds, humidity and altitude – the temperature drops as the altitude increases.
Official Language: Spanish(72 languages and dialects legally recognize)
Capital: Bogota
Ethnic Groups:

58% Mestizo
25% White
14% Mulatto
4% Afro Colombian
3% Zambo
1% Amerindian

Population: 46,366,364
Currency: Peso
Internet TLD: .co
Calling Code: +57